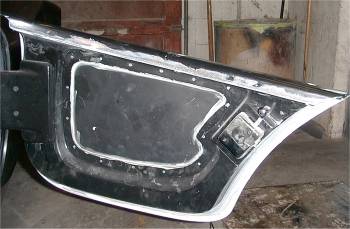 The doors are steel lined, with the hinge and latch bolted to steel, not fiberglass. The edges, where we bond the innner and outer fiberglass, are factory-finished. The standard "Comp" kit doesn't include door pockets but the Street Option includes them. Also included with the Street option (and standard on the 427) are fully bound carpets.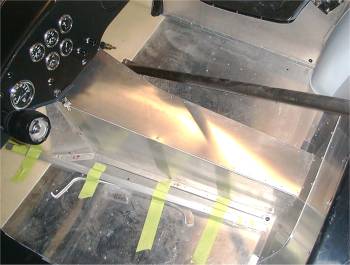 The tunnel is installed, and the floors are fit (standard) or completely installed with rivets and sealant (optional). The tape is holding down door sill molding. The seats are packed in boxes and ready to install, as is the wiring harness.
Pre-threaded seat-belt holes and a top mounting mechanism are standard, as are the access plates for removing/installing the roll bar.
The roll bar is installed, complete with grommets, as is the aluminum fuel tank with filler.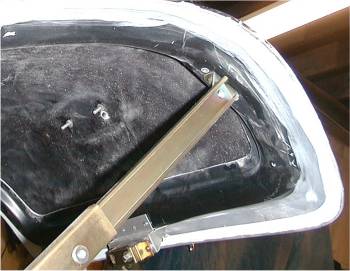 A trunk support is standard too.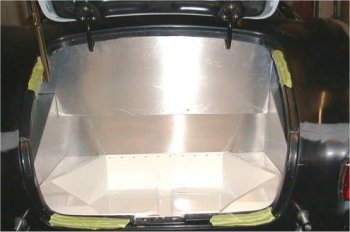 Al aluminum trunk panels are installed, as is the fiberglass spare tire well. The fuel tank on the 289is mounted above the rear suspension. The 427 trunk comes with cut-and-bound carpetting.